Professional Providers and Caregivers Board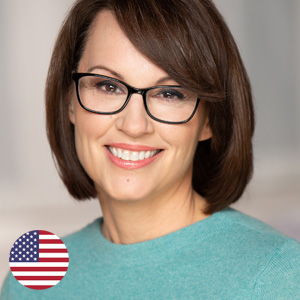 Lynn Garrick
Chair
Lynn is the mother of 5 children, the youngest was diagnosed with PWS as an infant. She is a registered nurse and works as a program director for AME Community Services which is a residential provider for those living with PWS. In addition to her professional involvement with AME Community Services Inc., she has been a board member of the Minnesota Prader- Willi Syndrome Association for the past 15 years, serves as the medical and research coordinator for PWSA| USA and is on the board of trustees for IPWSO as well as chairing our PPCB.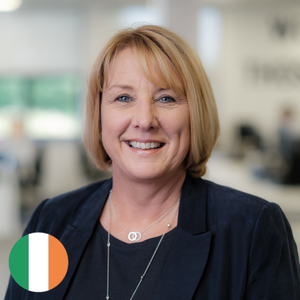 Laura Keane
Co-Chair
Laura is the Chief Executive of Resilience HealthCare Ireland, a national private provider of community-based services for people with disabilities and Advanced Community Care Services caring for children and adults with complex care needs in their own homes and communities. Laura is a registered Occupational Therapist and has an MSc in Health Services Management from Trinity College Dublin, with over 30 years' experience working in the health and social care sector, as a clinician and then progressing into Executive Management, working across the Voluntary and Private sectors. Her passion is in delivering supports which empower and enable people with disabilities to achieve their full potential and have every possible opportunity to live a good life. She has experience in developing a culture of Continuous Quality Improvement within large scale organisations such as embracing and implementing the HIQA standards for residential services in Ireland, achieving EQUASS (European Quality Assurance System for Social Services) in day services and achieving Level 5, European Standards in Business Excellence (EFQM)
Laura is very interested in contributing to policy development at a national level and is a member of the Health Service Executive, Working Group leading the implementation of New Directions Policy and interim standards for adult day services. She is currently a voluntary Board Member of St. Gabriel's school, a centre in Limerick which provides services for children with physical disabilities. She is currently Co-Chair of IPWSO's Professional Providers and Caregivers Board. Laura is equally passionate about developing specialist residential and community support services for people with PWS and recently led the development of a new service in the South East of Ireland, comprising of six apartments supporting people with PWS to live their best possible lives within the local community.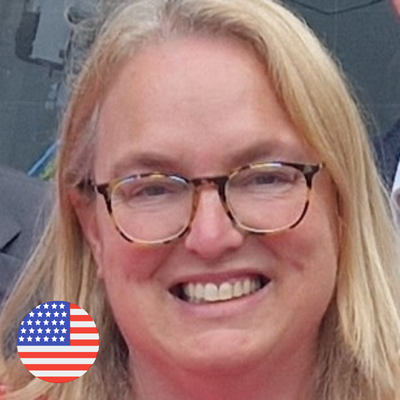 Patrice Carroll
Patrice Carroll is the director  of PWS services for both children and adults at Latham Centers in Massachusetts, USA. Patrice received her MSW from Simmons College, Boston, MA 2008. Patrice is the co-chair of the PWSA USA professional providers advisory board and has been working with children and adults diagnosed with PWS since 2002. Patrice is a co-author of the book Living Healthy with Prader-Willi Syndrome.  In addition to her experience with developing person-centered vocational programming for people with PWS, she has specialized in the management of skin and rectal picking using intensive, non-contingent, sensory stimulation.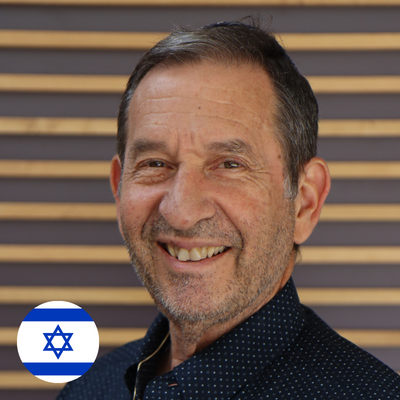 Larry Genstil
Larry is Founder and Executive Director of the Genstil Institute Hostel, Mevasseret Zion, Israel. Founded in 1991 the hostel is a large group home serving two populations, one of which is made up of adults with PWS. In addition, he is a Psychologist at the Multidisciplinary Clinic for People with PWS, Sha'are Zedek Medical Centre, Jerusalem, Israel, where he has worked since 1996, Larry partially retired in 2020 and works in the group home as a consultant.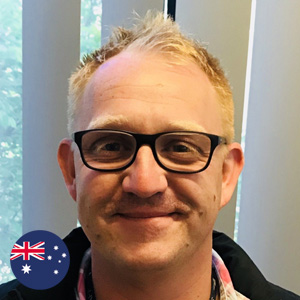 Neil Gumley
Neil is Service Manager of a PWS specific facility in Melbourne, Australia. He gained a Science/Disability Degree from RMIT University in Melbourne Australia in 2010 while at the same time working at the Department of Health and Human Services specialising in the management of Complex Behavioural Accommodation facilities. In 2014 Neil moved into the Operation Managers role where he was tasked with the Establishment of the First PWS specific accommodation in Melbourne Australia. The facility has now been running successfully for over 5 years. In that time Neil has been appointed to the board of PWS Victoria, was nominated as the Australian Caregivers Delegate for the PPCB and has attended both the Toronto and Cuban Conferences, the latter as a speaker.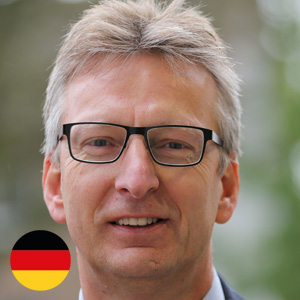 Norbert Hödebeck-Stuntebeck
Dr Norbert Hödebeck-Stuntebeck is a Psychologist, Psychotherapist, and a Supervisor, who resides in Bad Oeynhausen, Germany, where he served for 30 years as Project Manager PWS and Project Manager Adipositas (Obesity) for a large non-profit foundation in the northwest of Germany, in Northrhein-Westfalia. Today he leads the PWS InterNational Institut. He received his PhD in 2012 at the University of Eichstätt from a study about the competence of people with PWS in change of emotional perspective (empathy). Since 1996 he has been responsible for the development and differentiation of support for people with PWS of all ages and in different fields of living, working, school and training programs. He was for 11 years the chair of IPWSO's Professional Providers and Caregivers Board (PPCB) and is today a member of PPCB and was the (co)organizer of all IPWSO's caregiver conferences since the first in Romania in 2007. Since 2015 he has been the CEO of the Prader-Willi-Syndrom Institute Germany (PWS-ID). His interest in research is focused on empathy in PWS and the development and evaluation of training programs. Another field of interest is obesity.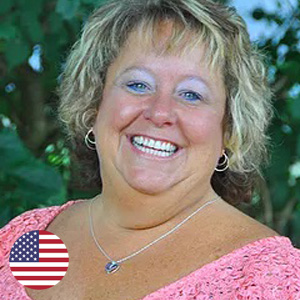 Jackie Mallow
Executive Program Consultant, Root Connections Consultative Services LLC, Oconomowoc, USA. Jackie has worked directly with children and adults, who have been dually diagnosed, since 1985. She has extensive training, experience, and education in the areas of behaviour/crisis management, program/staff development, and residential supports. She has worked exclusively with individuals with Prader-Willi syndrome since 1996, providing educational training, behavioural support, guidance and consultation nationwide. With over thirty years of field experience, she now enjoys her role through Root Connections Consultative Services, LLC as the Executive Program Consultant. Jackie also has several roles with PWSA | USA.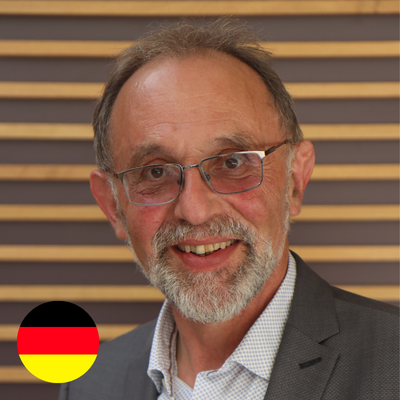 Hubert Soyer
Background: Ph.D., Psychology and Pedagogics, Catholic University of EichstättIngolstadt, 2003. Dissertation: Studies on social and therapeutic pedagogy of Prader-Willi Syndrome. Diploma: Psychology, Catholic University of Eichstätt-Ingolstadt, 1999. Teaching profession for Primary and Secondary School and Special Education School, 1977. Associate lecturer at the Chair for Social Education at the Catholic University of EichstättIngolstadt since 1999. General Manager of Regens Wagner Absberg since from 1994 till 2020. Regens Wagner Absberg is an institution for adult handicapped people offering facilities for living and working. For 20 years the institution has offered a special treatment for people with Prader-Willi Syndrome. Since this time there is cooperation with the Zentrum für Neuropsychologie – Trier and the Catholic University of Eichstätt-Ingolstadt for research on the subject of Prader-Willi Syndrome. IPWSO Board: Co-opted Board member, June 2011. Professional Providers & Caregivers' Advisory Board: Board member. Organizer of the International PPCB Conferences 2022 in Limerick, 2018 in Munich, 2012 in Wildbad Kreuth, 2009 and 2008 in Herne, Germany together with Dr Norbert Hödebeck-Stuntebeck and the Board members of PPCB. Managing director in non-profit company PraderWilli-Syndrom Institut Deutschland, established 2015.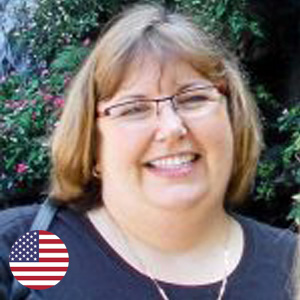 Mary K. Ziccardi
Mary K. has had the honour of working with people with PWS and their families, caregivers and educational teams for over three decades. This has included development and operation of residential programs and providing training and consulting to others who endeavour to do the same. For nearly twenty years, Mary K. co-chaired PWSA | USA's Provider's Day. Having had the privilege of being one of the first Co-chairs of IPWSO's Professional Providers and Caregivers Board at its inception at the conference in Taiwan, Mary K. has coordinated and participated in numerous workshops internationally. Mary K. has authored the chapter on Residential Care for Adults with Prader-Willi Syndrome in the "Management of Prader-Willi Syndrome", 3rd edition and most recently completed updates for the 4th edition.
International Community
IPWSO was established so that PWS associations, families, clinicians and caregivers around the world could exchange information and support and have a united global voice under one umbrella.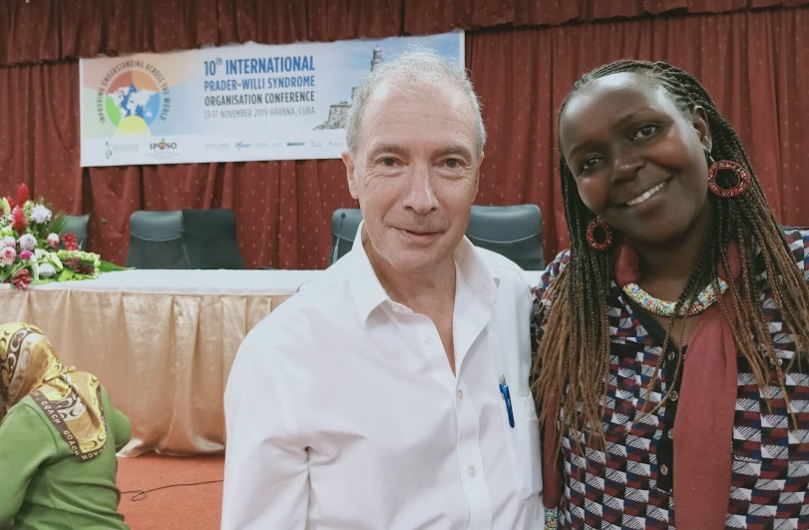 Information for Medical Professionals
The latest medical and scientific research and information, plus guides into common medical issues affecting people with PWS.
Find support in my country