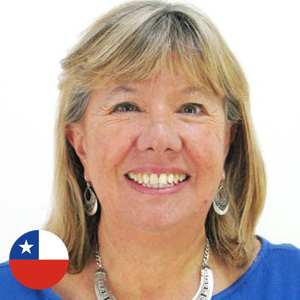 Amalia Balart
Amalia is a Masters graduate in Special Education and has worked as a Bilingual Therapist to help children with attention deficit disorder, poor executive function and learning disabilities. She worked for 26 years as Head of Juniors at The Newland School in Chile. Amalia is a member of the Board of the Chilean PWS National Association. She created the Chilean PWS network of families throughout the country, organising them by zones, each with a Coordinator that reports to the central Board. She is one of the authors of the book "Síndrome Prader-Willi Guía de Apoyo y Recetas para Celebrar de Manera Saludable". She founded Corporación Señales, a non-profit organisation to provide schooling, training and labour opportunities for people with special needs. Amalia is mother to an adult woman with PWS. Amalia has been working closely with colleagues in Latin America through the Red de Especialistas Latinoamericanos Síndrome de Prader Willi, to strengthen the bonds between the PWS associations in the region and to support smaller PWS groups to develop and grow. Amalia was an IPWSO Trustee from 2016-2022.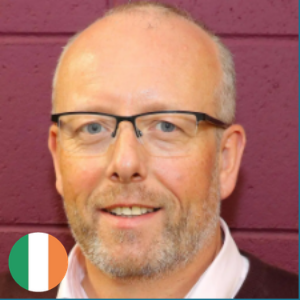 Gary Brennan
Gary was a member of the planning committee for the 2022 IPWSO international conference. He joined PWSAI in May 2019 as the association's first employee and is currently the National Development Manager. He came to the role with twelve years' experience in the social care disability sector, eight of which were in residential care supporting adults with Prader-Willi syndrome in a variety of roles from care worker to line manager and subject matter expert in managing behaviours. He is also a member of Ireland's Disability Participation and Consultation Network (DPC Network) established by the Department of Children, Equality, Disability, Integration and Youth (DCEDIY) with the aim of ensuring that persons with disabilities will be heard directly when the Government makes decisions on policies and laws relating to disability and other important issues. Gary's remit as Development Manager is to develop a strong foundation within PWSAI from which the future of PWS awareness, support and services provision can advance.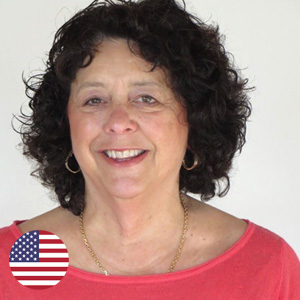 Suzanne Cassidy
Member, IPWSO Clinical and Scientific Advisory Board. Suzanne is a medical genetics doctor in Sausalito, California and is affiliated with UCSF Medical Center. She was a founding member of IPWSO and Past President, she is also a serving board member of PWSA | USA.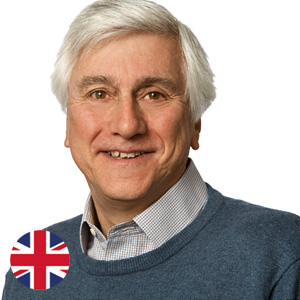 Nick Finer
Nick is an endocrinologist and clinical researcher. Specialising in obesity medicine, he was a Senior Principal Clinical Scientist with Novo Nordisk and is Honorary Professor at the Institute of Cardiovascular Science, University College London and editor-in-chief of Clinical Obesity.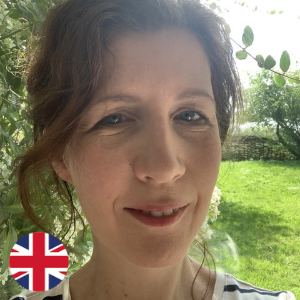 Elizabeth Fistein
Elizabeth is a psychiatrist specialising in the interface between law and mental health services. She sits as a medical member of the First Tier Tribunal (Mental Health) for England and works at the University of Cambridge where she teaches and researches in the fields of medical law and medical ethics. She leads the Clinical Ethics and Law Theme at the School of Clinical Medicine and is an Associate of the Centre for Law, Medicine & Life Sciences in the Faculty of Law. Elizabeth is interested in ways to operationalise supported decision-making by people with disabilities.
Joan Gardner
Parent, Philanthropist, fundraiser, and conference adviser. Joan has served as an adviser and committee member of PWSA | USA and IPWSO. Joan is the Co-Founder of Friends of IPWSO (USA).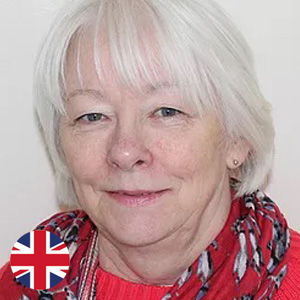 Jackie Gill
Parent of an adult daughter, Jackie is a past IPWSO Board member and worked with PWSA UK for over 20 years, specialising in writing and producing information, including the UK PWS Journey, and website articles for parents, people with PWS and professional carers.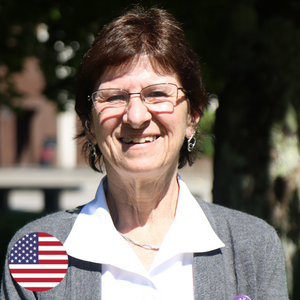 Barbara Goff
Educational and Crisis Consultant, PWSA | USA. Barbara provides consultation to families and schools on a variety of matters pertaining to students with Prader-Willi syndrome.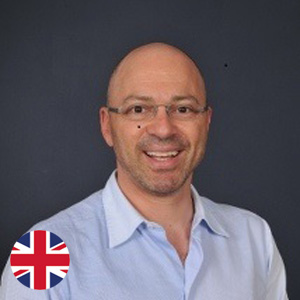 Tony Goldstone
Tony is an endocrinologist and clinical researcher. His areas of expertise include hormonal control of appetite, neuroendocrine, hypothalamic and metabolic abnormalities in obesity and Prader-Willi syndrome, particularly investigating the causes of hyperphagia, through pre-clinical, clinical, post-mortem, genetic, interventional, fat and brain imaging studies.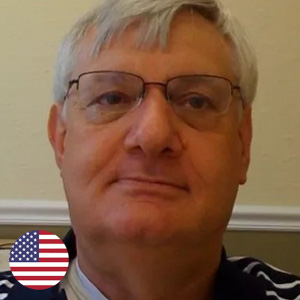 David Gordon
Legal Adviser to IPWSO for 20 years and parent of a daughter with PWS.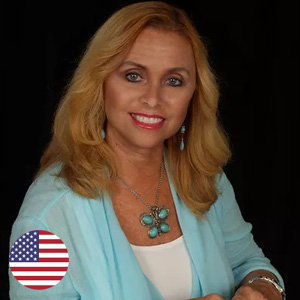 Janalee Heinemann
Parent and Medical Health Adviser with over 25 years experience of PWS. Janalee is a past CEO of  PWSA | USA, and past Vice Chairperson of IPWSO.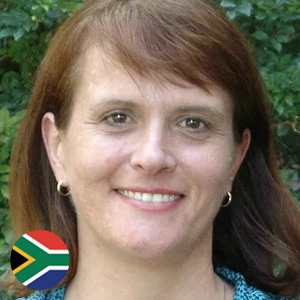 Engela Honey
Engela is a doctor working in Paediatrics, Obstetrics and Gynaecology. She is also involved in pre- and postgraduate training of Genetics students. She has expertise in behavioural problems in individuals with an underlying genetic disorder especially Prader-Willi syndrome.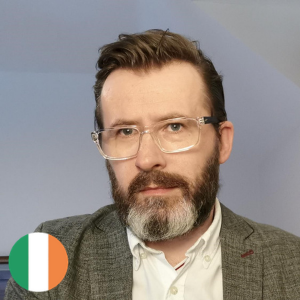 Brian Hughes
Member of the Advisory Group on "Research on specialist services for people with PWS". Brian Hughes is Professor of Psychology at the University of Galway, Ireland. He is a specialist in stress psychophysiology, health psychology, and research methods. He has conducted extensive research into the ways human cardiovascular responses habituate during repeated or sustained stress exposure, helping to explain how some people are resilient to the long-term health effects of chronic stress. He has also conducted work with various patient groups, examining their experiences of medical and social care. He is a parent of a teenage son who has Prader-Willi syndrome.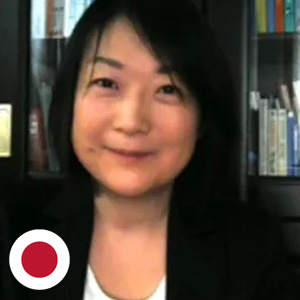 Tomoko Iwasaki
Formerly an English teacher at a university but now working as a medical translator. Tomoko works closely with PWSA Japan to translate or talk in public to distribute necessary information. Her daughter with PWS passed away (infant death), but Tomoko is still an active member of the PWS community.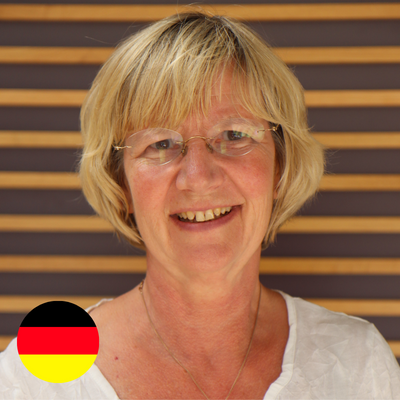 Constanze Lämmer
Constanze is qualified in pediatric endocrinology, diabetology, nutrition, somnology and epileptology. She established the Hildesheim program for treating patients with PWS and currently works as Senior Physician, KJF Klinik Josefinum, Children's Hospital, Pediatric Endocrinology and Diabetology, Augsburg, Germany.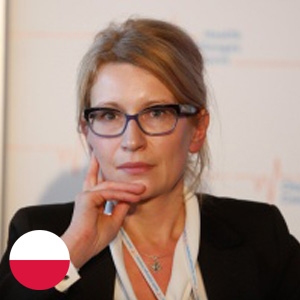 Maria Libura
Maria has been, for the past 15 years, the president of the Polish Prader-Willi Association. During this time, the association successfully cooperated with the Polish Ministry of Health and the Polish Society for Paediatric Endocrinology to establish the National PWS Treatment Programme, which was subsequently extended to adult care. She has a first-hand experience with living with PWS, being a mother of two girls, one of whom is diagnosed with this syndrome. She is the Head of Medical Training and Simulation Center at Medical College of University of Warmia and Mazury in Olsztyn, engaged in teaching clinical communication. She is also a vice-president of the Polish Society for Medical Communication, a founding member of Polish Personalized Medicine Coalition, as well as an expert of the Jagiellonian Club Analytical Center in the field of health and social care. Maria was an IPWSO Trustee from 2019-2022.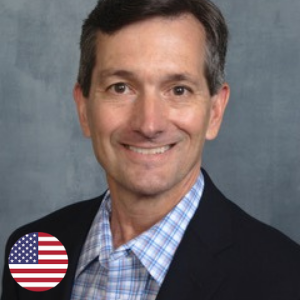 Mark Lister
Member of the Advisory Group on "Research on specialist services for people with PWS". Mark Lister is a Board Certified Assistant Behaviour Analyst who has 30 years of experience working with individuals with Prader-Willi syndrome, designing and managing, both residential and behaviour management programs. Mark was one of the founders of the Arc of Alachua County's PWS residential program in Florida, USA. Currently the Arc is serving 65 individuals with PWS and is the only program using the principles of applied behaviour analysis to ameliorate problem behaviour and teach life skills necessary to live successfully with PWS.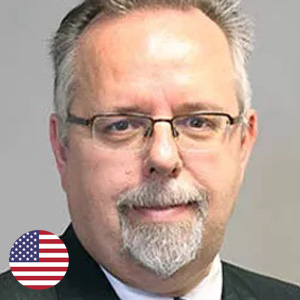 James Loker
Pediatric Cardiology. Bronson Healthcare, Kalamazoo, USA, James' speciality is in gastrointestinal health in PWS.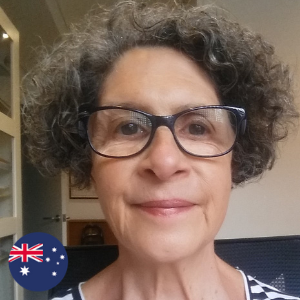 Georgina Loughnan
Member, IPWSO Famcare Board. Georgina is based at the Prader-Willi syndrome specialist clinic, Metabolism and Obesity Services at the Royal Prince Alfred Hospital, Camperdown, NSW, Australia. She is involved with the New South Wales PWS Association and now with Prader-Willi Syndrome Australia. Georgina has worked with IPWSO for many years through the Famcare Committee as well as being a former member of the IPWSO Board of Trustees.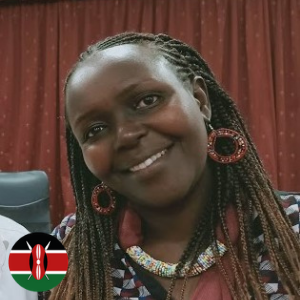 Esther Maina
Esther is a Medical and Molecular Geneticist from Kenya. Esther spent part of her postdoctoral experience working in the UK on the molecular genetics of PWS. Upon returning home to Kenya, she found that there were no documented cases of confirmed PWS cases in Kenya or even in the greater East African region. To that end she decided to approach Kenyan pediatricians with a questionnaire on the diagnosis of a PWS baby and the management therein. Since then her work and contacts in the PWS community have further developed.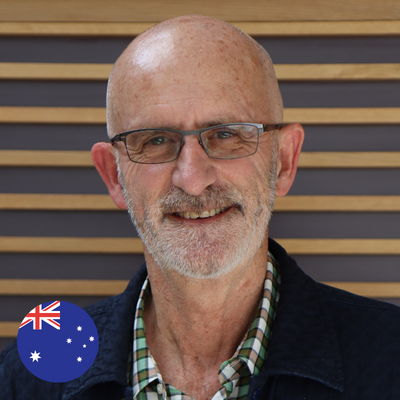 James O'Brien
Underscored by a powerful desire to maximize outcomes for all people living with PWS, James' education, management and operating experience spans national and international charities, special school settings and disability services. James holds numerous volunteer appointments, including: Council Member, RARE Global Advocacy Leadership Council, Global Genes; President, Prader-Willi Syndrome Australia; Founding Director, PWS Better Living Foundation. James' love for his two children, including his son Ashley, living with PWS, drives his desire to establish PWS education, advocacy and support services across Australia and around the globe. James was an IPWSO Trustee from 2016-2022 as well as holding the role of Vice-President.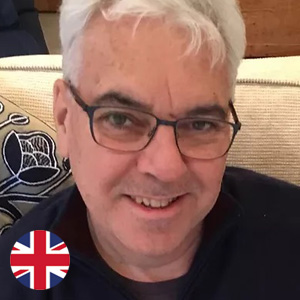 Colin Pearson
English solicitor. Colin advises IPWSO on English law matters. He practised law in City of London for many years and is a friend of a family with an adult daughter with PWS.
Molelekeng Sethuntsa
Dr Molelekeng Sethuntsa is a Principal Clinical Psychologist and Head of the Psychology Unit at Tembisa Provincial Tertiary Hospital, in Gauteng Province, South Africa. She has been practising as a clinical psychologist for 10 years. She was conferred her doctoral degree in psychology from the University of South Africa (UNISA) in 2018. Her PHD study was entitled: The development of a therapeutic approach for the treatment of individuals with Prader-Willi syndrome and their primary caregivers. She has an interest in health psychology/ medical psychology with a specific focus on genetic disorders.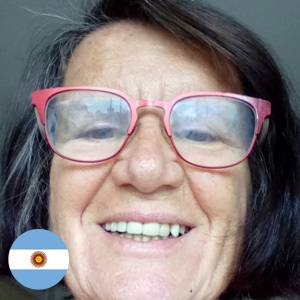 Ellie Silberstein
Parent of an adult daughter with PWS and founder of the Argentinian PWS Association. Ellie was also a past Vice President of IPWSO and has been a long time advocate for families in Latin America where there is a child with PWS.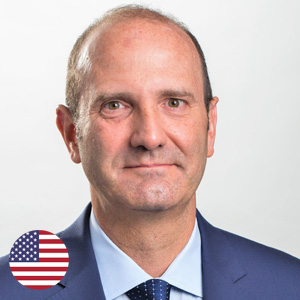 Marcello Schutzer
Marcello lives in Atlanta with his wife Andrea and his 2 daughters: Giulia, born in 2003 and diagnosed with PWS shortly after birth; and Nina, born in 2008. Marcello has more than 30 years of experience in senior executive finance roles in leading multinational companies and holds a degree in business administration from FGV in Brazil and an MBA with emphasis in Corporate Strategy and Finance from London Business School. Marcello has served as a volunteer for Habitat for Humanity in rural India, in building day care facilities for poor children in Brazil and is currently a Board member of the Prader Willi Syndrome Association in Georgia, USA. Marcello was an IPWSO Trustee from 2019-2022.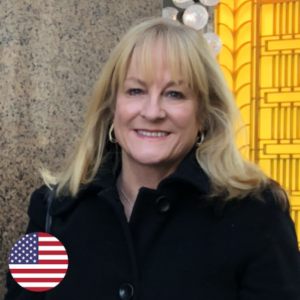 Michelle Torbert
Michelle is President of Friends of IPWSO (USA), and is a member of the PWSA | USA board of directors. She is also Chair of the PWSA | USA National Convention and serves as a board member and is a former President of the Prader-Willi Florida Association. Michelle and her husband Tommy are in the Produce business and have four sons who all work with their father. Their daughter Leslie, has PWS and lives at home.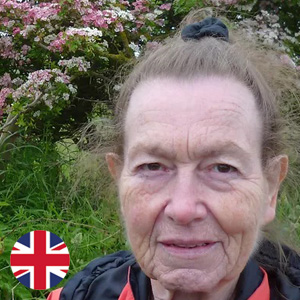 Joyce Whittington
Chartered Psychologist, Cambridge Intellectual and Developmental Disabilities Research Group, University of Cambridge. Joyce has published many research papers lookin at aspects of Prader-Willi Syndrome (PWS), especially cognition and behaviour and how this relates to the genetic abnormalities. Joyce produces the quarterly summary of PWS journal articles in collaboration with the Clinical and Scientific Advisory Board.
International Community
IPWSO was established so that PWS associations, families, clinicians and caregivers around the world could exchange information and support and have a united global voice under one umbrella.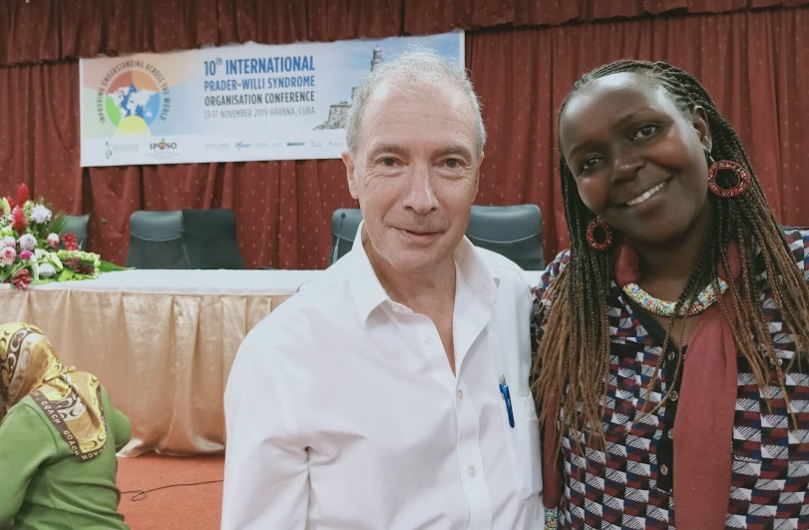 Information for Medical Professionals
The latest medical and scientific research and information, plus guides into common medical issues affecting people with PWS.
Find support in my country