Research
We conduct research and also support and commission others to take part in research to benefit people with Prader-Willi syndrome.
IPWSO Mental Health Network
The mental wellbeing of people with Prader-Willi syndrome (PWS) is a major concern for them, their families and other care providers, and the presence of mental-ill health and/or behaviour problems is often cited as the single most significant impediment to a more independent and fulfilling life for people with PWS.
The rarity of PWS means that there are few psychiatrists, psychologists or other mental health professionals who support a large number of people with Prader-Willi syndrome.  The absence of a network to connect mental health professionals who support people with PWS and the fact that most mental health professionals support only a small number of people with PWS have inhibited research efforts.
The IPWSO Mental Health Network aims to connect mental health professionals who support people with PWS or have a research interest in PWS along with professional and family carers to reflect on existing knowledge and research, identify priorities for new research, and identify ways to undertake this research.
Ultimately it is hoped that research undertaken as part of the IPWSO Mental Health Network will result in best practice guidelines that aim to optimise wellbeing and best enable the prevention, detection, and treatment of mental ill-health and problem behaviours for people with PWS.
If you have an interest in mental health in PWS and would like to participate in this Network please contact us.
Research on specialist services for people with PWS
There is significant anecdotal evidence that PWS-specific residential services bring benefit and are necessary for many people with PWS if they are to have satisfied, socially integrated and healthy lives. However, there are very few peer-reviewed evaluations of these services. Without formal empirical evidence of efficacy, it has proved difficult for countries who lack such services to argue that they are necessary, and even in many countries where such services exist it has proved difficult to develop additional services.
By working with care providers from around the world, IPWSO aims to evaluate PWS residential services.
Covid-19 study
Professor Tony Holland and the Clinical and Scientific Advisory Board conducted a study into the effects of the COVID-19 infection on people with PWS. The results were analysed and written up by Dr Joyce Whittington at the University of Cambridge.
The paper was published in the Orphanet Journal of Rare Diseases and is available to read online.
< Back to How we can help
International Community
IPWSO was established so that PWS associations, families, clinicians and caregivers around the world could exchange information and support and have a united global voice under one umbrella.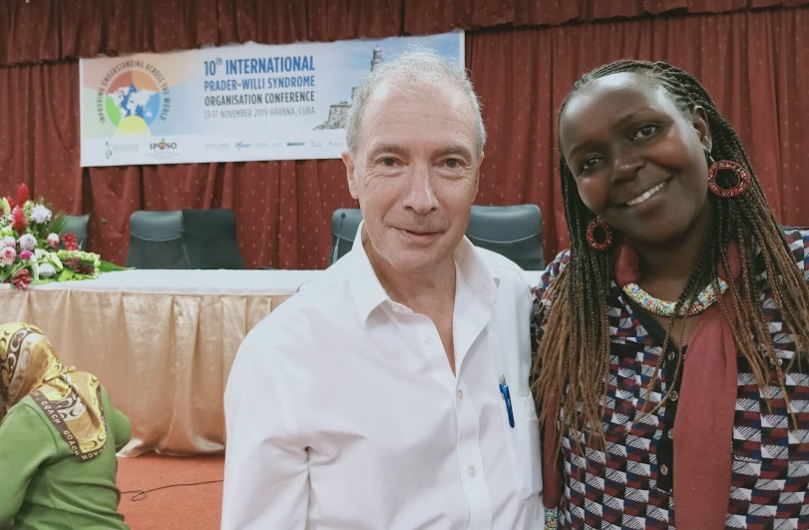 Information for Medical Professionals
The latest medical and scientific research and information, plus guides into common medical issues affecting people with PWS.
Find support in my country