Research
We conduct research and also support and commission others to take part in research to benefit people with Prader-Willi syndrome.
IPWSO Mental Health Network
The mental wellbeing of people with Prader-Willi syndrome (PWS) is a major concern for them, their families and other care providers, and the presence of mental-ill health and/or behaviour problems is often cited as the single most significant impediment to a more independent and fulfilling life for people with PWS.
The rarity of PWS means that there are few psychiatrists, psychologists or other mental health professionals who support a large number of people with Prader-Willi syndrome.  The absence of a network to connect mental health professionals who support people with PWS and the fact that most mental health professionals support only a small number of people with PWS have inhibited research efforts.
The IPWSO Mental Health Network aims to connect mental health professionals who support people with PWS or have a research interest in PWS along with professional and family carers to reflect on existing knowledge and research, identify priorities for new research, and identify ways to undertake this research.
Ultimately it is hoped that research undertaken as part of the IPWSO Mental Health Network will result in best practice guidelines that aim to optimise wellbeing and best enable the prevention, detection, and treatment of mental ill-health and problem behaviours for people with PWS.
If you have an interest in mental health in PWS and would like to participate in this Network please contact us.
Research on specialist services for people with PWS
There is significant anecdotal evidence that PWS-specific residential services bring benefit and are necessary for many people with PWS if they are to have satisfied, socially integrated and healthy lives. However, there are very few peer-reviewed evaluations of these services. Without formal empirical evidence of efficacy, it has proved difficult for countries who lack such services to argue that they are necessary, and even in many countries where such services exist it has proved difficult to develop additional services.
By working with care providers from around the world, IPWSO aims to evaluate PWS residential services.
Upload Questionnaire Here
Choice and control: the use of restrictive practices in the care of people with Prader-Willi syndrome
IPWSO and the University of Cambridge are conducting research to find out more about people's views on the best way to support healthy lifestyles for people with Prader-Willi syndrome, whilst ensuring their rights are respected.
A huge thank you to everyone who has participated in the survey on supporting people with PWS to manage hyperphagia. We have had responses from people from all around the world and it has been wonderful, and extremely informative, to hear from you all. The research team is now in the process of analysing all of the responses, in order to produce a report that will feed into new draft guidelines. We plan to circulate the first draft of the guidelines in the early part of 2021, and look forward to hearing your views and incorporating your perspectives.
Covid-19 study
Professor Tony Holland and the Clinical and Scientific Advisory Board are running a study into the effects of the COVID-19 infection on people with PWS. The results are being analysed by Dr Joyce Whittington at the University of Cambridge.
The extent to which COVID-19 is affecting us varies from country to country but for many countries rates of infection have again increased and restrictions have been put in place. We have heard that people with Down's syndrome seem to be more severely affected by COVID-19 and it is important for them that all appropriate preventative measures are in place. What about people with PWS? We still need more information and to obtain this we need your help. We have seen 40 responses so far and generally the effect of COVID-19 has been mild but are we missing the more serious cases? The more answers we have across as many countries as possible the more we will learn.
The survey is available in English, French, German and Spanish and is to be completed by a parent or carer. Please help us understand more about how COVID-19 affects people with PWS so we can be well prepared for now and in the future.
< Back to How we can help
International Community
IPWSO was established so that PWS associations, families, clinicians and caregivers around the world could exchange information and support and have a united global voice under one umbrella.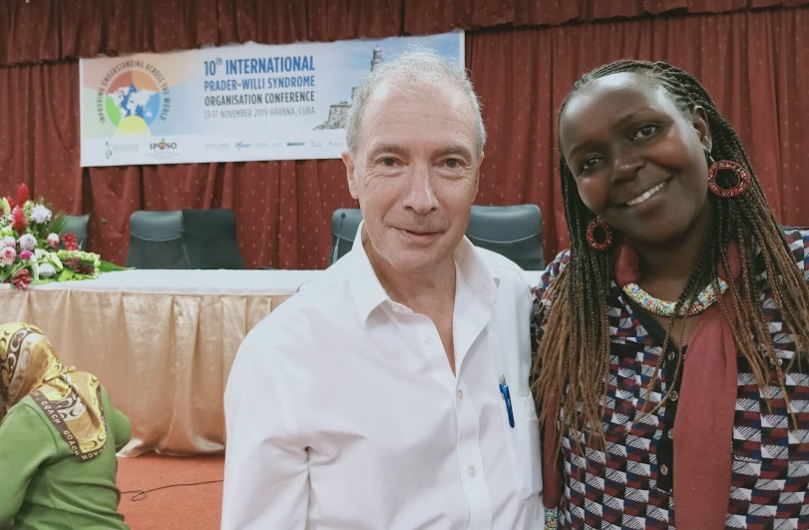 Information for Medical Professionals
The latest medical and scientific research and information, plus guides into common medical issues affecting people with PWS.
Find support in my country