Our History
IPWSO was founded in 1991 with the aim of bringing together expertise about PWS from around the world. Our founder Jean Phillips-Martinsson has written a full history of IPWSO's early years. We have also summarised our history below. 
2022
We host our 11th international conference in Limerick, Ireland. and elect new members to our Board. We record a series of videos at the conference to highlight some of the key issues affecting people with PWS.
Our Mental Health Network meets for the first time in person and publishes the first draft of their report.
2021
We celebrate our 30th anniversary with a workshop and selection of new films. Our founder Jean Phillips-Martinsson joins members and supporters online to celebrate.
Project ECHO® is expanded and we support and publish new research in five peer-reviewed papers.
2020
We launch Project ECHO® to strengthen the bonds between PWS associations and share knowledge using Zoom technology. We appoint Marguerite Hughes as our first Chief Executive Officer.
We unveil a new logo and website to help us reach many more families in need.
2019
The 10th IPWSO conference is held in Havana, Cuba. This is IPWSO's first conference in the Spanish speaking world and the first at which we have interpreters working. The conference was attended by 480 delegates from 43 countries (including 200 people from Cuba). IPWSO becomes a registered charity in the UK. Linda Thornton retires from IPWSO.
2018
The Friends of IPWSO (USA) is formally established under the guidance of Joan Gardner and Dr Suzanne Cassidy.
Find out more on their website.
2016
IPWSO celebrates its 25th birthday. The ninth IPWSO conference is held in Toronto, Canada. Professor Tony Holland (UK) takes over as President.
2013
The eighth IPWSO conference is held in Cambridge, UK.
2010
The seventh IPWSO conference is held in Taipei, Taiwan. Dr Suzanne Cassidy (USA) becomes IPWSO President.
2007
The sixth IPWSO conference is held in Cluj-Napoca, Romania.
2004
The fifth IPWSO conference is held in Christchurch, New Zealand.
Pam Eisen (USA) becomes President.
2001
The fourth IPWSO conference is held in Minnesota, USA.
1998    
The third IPWSO conference is held in Lido de Jesolo, Italy. It is attended by 250 delegates from 24 countries. Following a competition between members an IPWSO logo is created, designed by Tiina Silvast, Chair of the Finnish PWSA. Giorgio Fornasier (Italy) is elected our new President.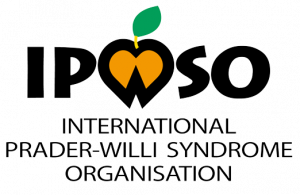 1996
IPWSO goes online with the creation of our first website.
1995
The second IPWSO conference is held in Oslo, Norway. Despite floods and air strikes, 225 delegates from 24 countries turn up.
1992
Linda Thornton, from New Zealand, offers to become editor of IPWSO's newsletter for parents and suggests the name "Wavelength". Under her editorship, it will soon become the mouthpiece for everyone involved in the management of PWS.
1991
The first international Prader-Willi syndrome conference is held in the Netherlands bringing together 200 delegates from 22 countries. Prof. Prader (one of the authors who first described PWS in 1956), speaks at the conference. On 4th May the International Prader-Willi Syndrome Organisation is formed with Jean as our first President.
1988
Jean makes contact with Dr Suzanne Cassidy from the USA and together they make plans to organise an international conference. They win support from NATO and the WHO.
1984
Jean Phillips-Martinsson lives with her husband and son in Sweden. Following tests Anders is diagnosed with PWS at the age of 14. It is very rare and there is not much information available. Jean wants to find out more! She organises the creation of PWSA Sweden in 1986 and looks to countries overseas to share expertise.
International Community
IPWSO was established so that PWS associations, families, clinicians and caregivers around the world could exchange information and support and have a united global voice under one umbrella.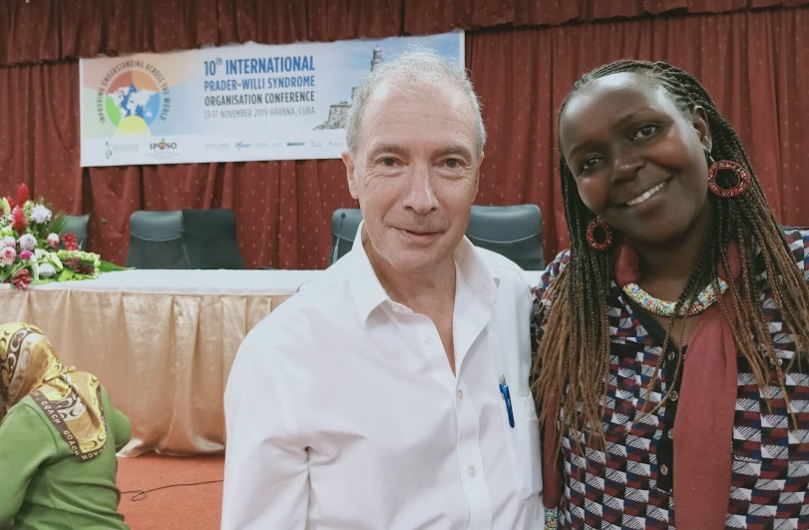 Information for Medical Professionals
The latest medical and scientific research and information, plus guides into common medical issues affecting people with PWS.
Find support in my country