IPWSO
This website is owned and operated by IPWSO a charity registered in England and Wales (charity registration number 1182873). Registered office is: IPWSO, Salisbury House, Station Road, Cambridge CB1 2LA.
Website Use
By accessing and using this website in any form, including but not limited to browsing, making contact with IPWSO staff, registering for an event, making a donation, leaving comments, downloading documents and more forms of accessibility and use; you are confirming you have read and agree to these terms and conditions. 
Should you not agree with these terms and conditions you should not use this website or the functions within or directed from.
Your use of this website is subject to our Privacy Policy and Cookie Policy

Your use of this website should only be for purposes that are lawful and do not infringe the rights of anyone else or inhibit their use of this website. You must not attempt to interfere with the operation, code or architecture of this website or perform any illegal activity on or with this website.

Your use of this website does not grant any rights to you in relation to intellectual property rights.

IPWSO does not give warranty that the website will function correctly at all times across all internet enabled and accessible devices on a continuous basis

IPWSO does not give warranty that our website will be free from viruses

Throughout this website we use and provide links to external sites that we do not control, manage or vet. These are sites that we think will be useful to you the user, but we are not responsible for the content within these sites and can not therefore accept any liability.
Rights and Ownership
All content on this site, unless stated otherwise, is owned by or licensed or provided to IPWSO and associated members or partnered associations. No text, branding, images or documents may be reproduced from our site on any other website or social media without prior permission from IPWSO or our suppliers. 

Branded content including trademarks, service marks, logos contained within the site are owned or controlled by IPWSO.

All forms of media and content from or on this website must not be used for any commercial gain. Written permission should be obtained for any commercial use in advance. 

You may download, open and print content or files of any page(s) for personal use only. You must not modify any materials you may have copied or downloaded from our site for commercial gain.

IPWSO does not endorse any third-party advertising on our site and are not responsible for any third-party advertising that may appear whilst you are browsing on our site.

If submitting or uploading content with which you give direct permission for IPWSO to use on this website and or social media and other marketing channels operated by IPWSO; you are confirming that this content is your own and does not infringe the intellectual property rights of others. You must not upload or provide any material that may be deemed obscene, offensive or illegal.
Reliance on information held on this website
The content on this website is provided for general information only. It is not intended to amount to advice on which you should rely. For decisions about care and treatment please always speak to your own doctor.
Although we make reasonable efforts to update the information on our website, we make no representations, warranties or guarantees that the content on our website is accurate, complete or up to date.
Data Protection and Privacy

All personal information you provide to IPWSO will be governed and processed in accordance with our privacy policy and cookie policy terms & conditions. Please see our Privacy Policy and use of cookies here.
Confidentiality
Any forms of media content that you upload or submit to share with us through our website, will be considered as being non-confidential and non-proprietary, with which we will have the right to use across our website, social media and other marketing purposes.

We have the right to remove any content submissions from our website at any time without reason or cause nor shall we be required to provide an explanation for doing so.

Any submission of photos or videos are governed by the terms provided in our Photo Submission Terms & Conditions here. Such terms are in addition to these terms herein.
International Community
IPWSO was established so that PWS associations, families, clinicians and caregivers around the world could exchange information and support and have a united global voice under one umbrella.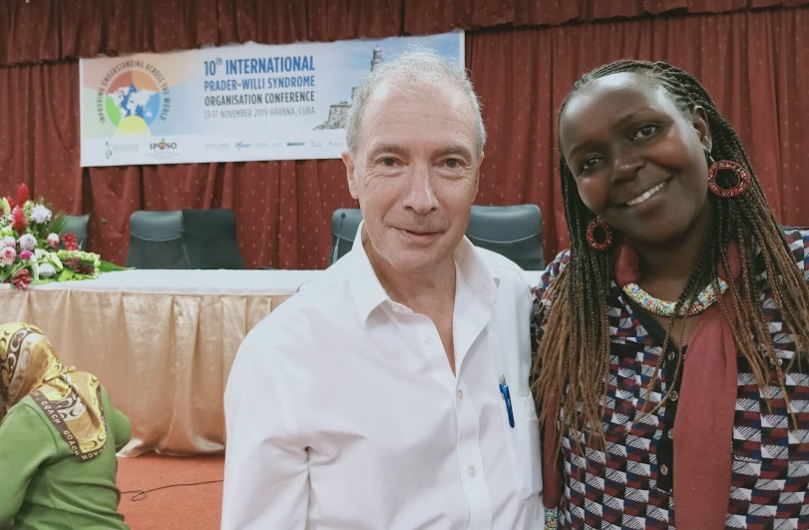 Information for Medical Professionals
The latest medical and scientific research and information, plus guides into common medical issues affecting people with PWS.
Find support in my country