Support Us
Help us make a difference and raise awareness across the world in areas where there may be limited information and knowledge about PWS. With your help we can work to ensure that every community has access to free diagnosis, helpful information and local support. There are many ways to get involved in IPWSO and the international PWS community. We are a truly global organisation with advisers, supporters and donors spread around the world. You may also be interested in joining an ECHO or taking part in a conference. Find out how you can make a difference by supporting our work.
Your donation will help to make sure that people with PWS around the world can access the information and support they need to reach their potential. You will help us to continue to advocate for the needs of people with PWS and their families at the highest level and to strengthen the international PWS family. If we act now, we can create a more equitable world for people with PWS and their families and ensure that the professionals who work with them also have the information they need to provide the most appropriate care and treatment.
To support activities consistent with our mission and objectives, IPWSO welcomes funding from a wide range of stakeholders around the world. Thank you for your support.
Make a donation
​We cannot provide these services without your support. Please consider making a donation.
Learn about our work and find out more about how your donation will be spent.
Free Diagnosis
One of the most important parts of our work is providing free PWS diagnoses to families in countries where this is not usually available. IPWSO underwrites approximately 60 diagnoses a year, providing families with the information they need to move forward with their lives. This knowledge in turn helps them in accessing the support they require and enabling the better management of this unique syndrome.
Information in your language
IPWSO translates material into many different languages. Our "Medical Alerts" booklet is available to download in 16 different languages. Other translations are available on our Translated Guides page. Translations are so important to families where there are no PWS associations and little support in the way of information, knowledge or management skills.  IPWSO provides this material, and ongoing one-on-one support wherever needed.
Individual Grants
We are able to provide grants to support travel to conferences and funding for other items required to progress the knowledge of PWS in your country and support your association and experts to develop their skills and reach. Your sponsored activity must also benefit other families or enhance specialist knowledge in your own country.
Research
We conduct research and also support and commission others to take part in research to benefit people with Prader-Willi syndrome.
International Advocacy
We engage with international organisations to advocate on behalf of people with Prader-Willi syndrome at a global level. It is important for us to work with other groups across the fields of rare diseases, disability and human rights to ensure that the particular needs of people with PWS and their families are included in policy and decision-making.
Global Support
As an international umbrella organisation we support all country PWS associations, and for all countries where there are no formal associations, we support medical and parent delegates as part of our global community. IPWSO has contacts in over 100 countries and is a world-wide parent-led support organisation. We also offer free diagnosis for PWS in countries where this is not available.
Project ECHO®
Project ECHO® is a key enabler to IPWSO's strategy to grow and strengthen the PWS community and work to reduce global inequality in the availability of treatments, services and information for people with PWS and their families.
Support for conferences and workshops
Organising conferences and workshops in your country can be a great way to bring people together to share information and build support networks. We have supported many events over the years and we have done this in a variety of ways from providing speakers and advice to providing financial support.
International conferences
Our international conferences occur every three years and bring together expertise from around the world. Our conferences provide a unique blend of families, people with PWS, health professionals, professional caregivers and allied professionals bringing different perspectives and ideas from their own countries to share with others. Our most recent conference was in Ireland in 2022.
International Community
IPWSO was established so that PWS associations, families, clinicians and caregivers around the world could exchange information and support and have a united global voice under one umbrella.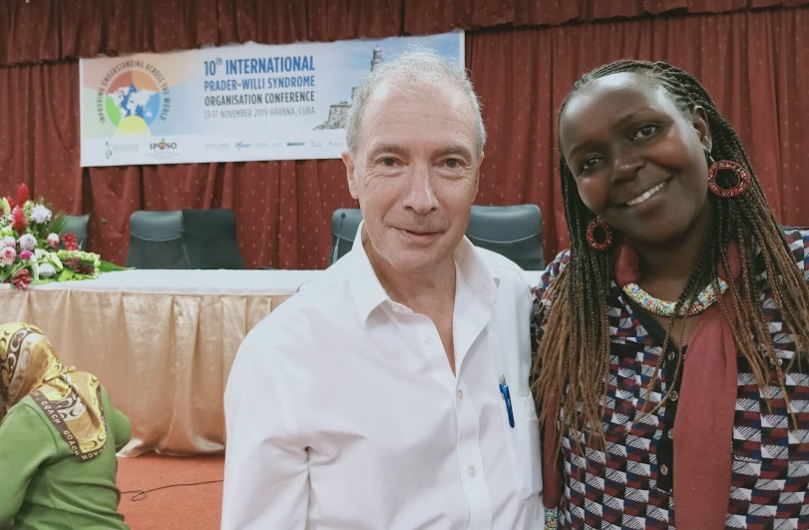 Information for Medical Professionals
The latest medical and scientific research and information, plus guides into common medical issues affecting people with PWS.
Find support in my country