Our sponsors and exhibitors 
Sponsors and exhibitors greatly enhance the conference experience for all our delegates and indeed without your support, the PWS global community could not come together to collaborate to such good effect. We appreciate your patronage and know that the opportunities we offer you to network and raise your organisation's profile on the world-wide stage, are also valued and appreciated. We look forward to seeing you in Limerick! 
The International Prader-Willi Syndrome Organisation (IPWSO) is offering sponsorship opportunities for the 11th International Prader-Willi Syndrome Conference to be held from 6 – 10 July 2022 at the University of Limerick, Ireland. IPWSO will circulate information about the conference to its contacts in 108 countries for onwards distribution. It will also advertise the conference through a range of professional networks and organisations. The event program will feature internationally renowned speakers covering the latest research, guidance, and treatment options. IPWSO conferences attract delegates from across the world, including people with Prader-Willi syndrome, families, scientists, medical and allied health professionals, residential care providers and educators.
Main sponsorship opportunities and benefits
We have Platinum, Gold, Silver and Bronze levels of sponsorship available; our Platinum package is our premium level of sponsorship offering exclusive naming of 1 day of the Clinical and Scientific Programme. Contact us as conference@ipwso.org to discuss these opportunities in more detail.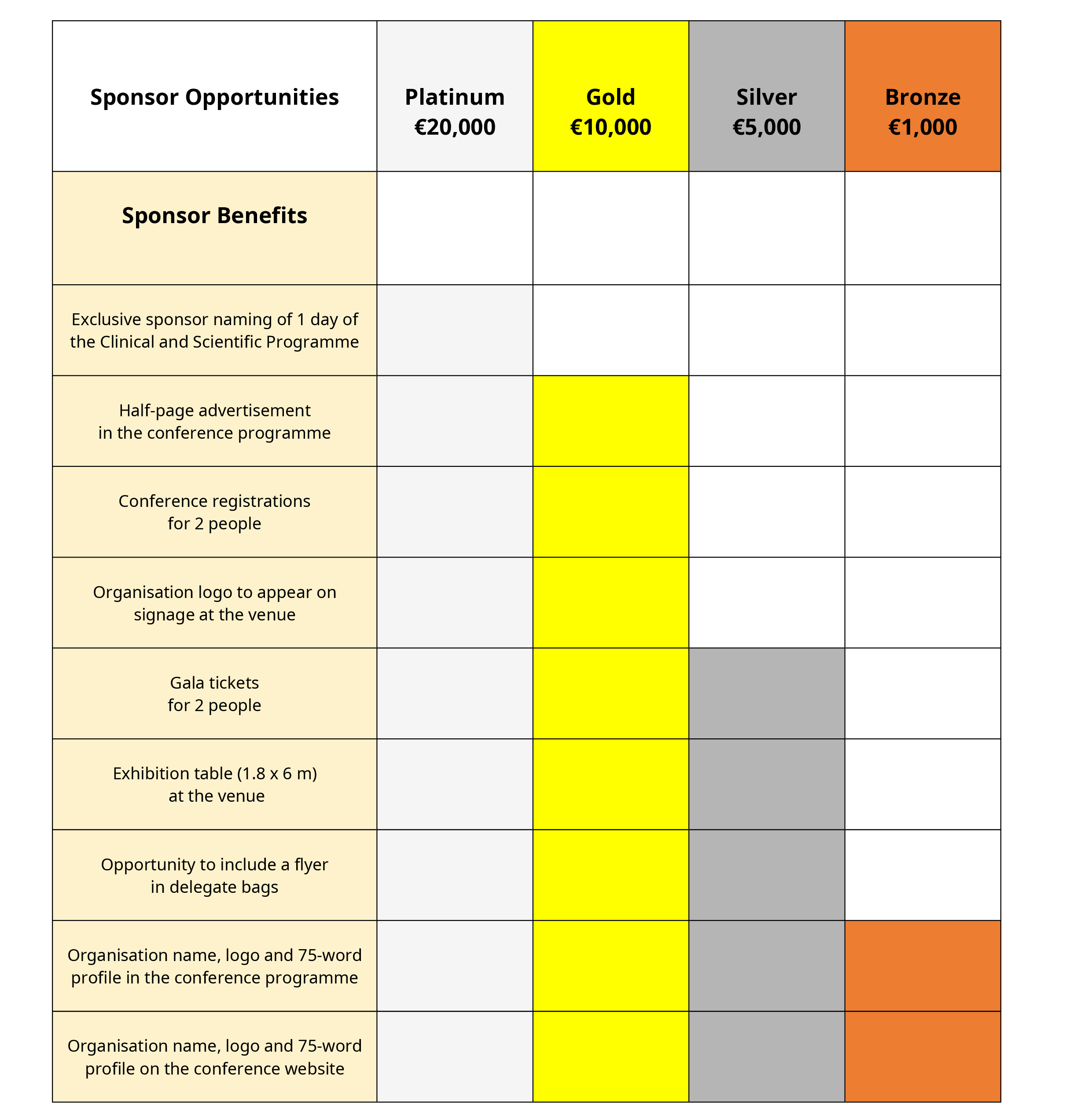 Additional sponsorship opportunities and benefits
We have a range of additional  opportunities that can support your marketing priorities and budgets. We expect a high demand for these unique events so please don't hesitate to contact us.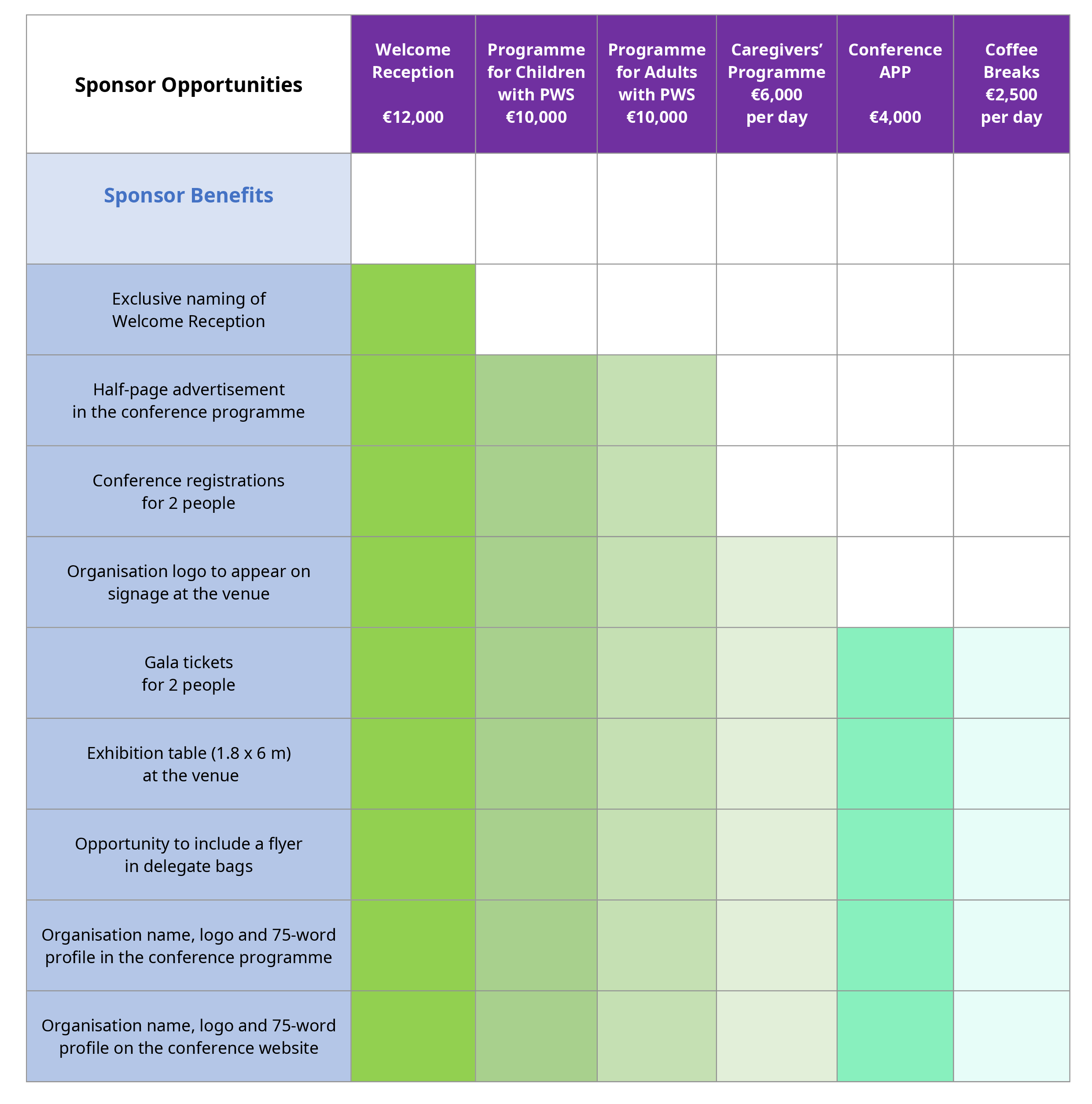 Our conference is supported by these organisations
International Community
IPWSO was established so that PWS associations, families, clinicians and caregivers around the world could exchange information and support and have a united global voice under one umbrella.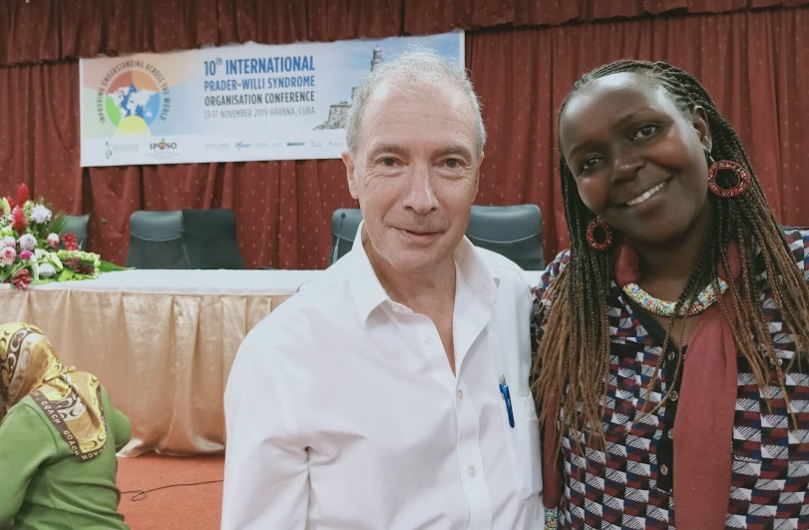 Information for Medical Professionals
The latest medical and scientific research and information, plus guides into common medical issues affecting people with PWS.
Find support in my country